What's in the Course
What's in the Course?
In this 10-part video course originally released on my YouTube channel, I cover in detail each of the levels above 200 on David Hawkins's scale of consciousness.
These "power" levels include:
Courage
Neutrality
Willingness
Acceptance
Reason
Love
Joy
Peace
Enlightenment/Unity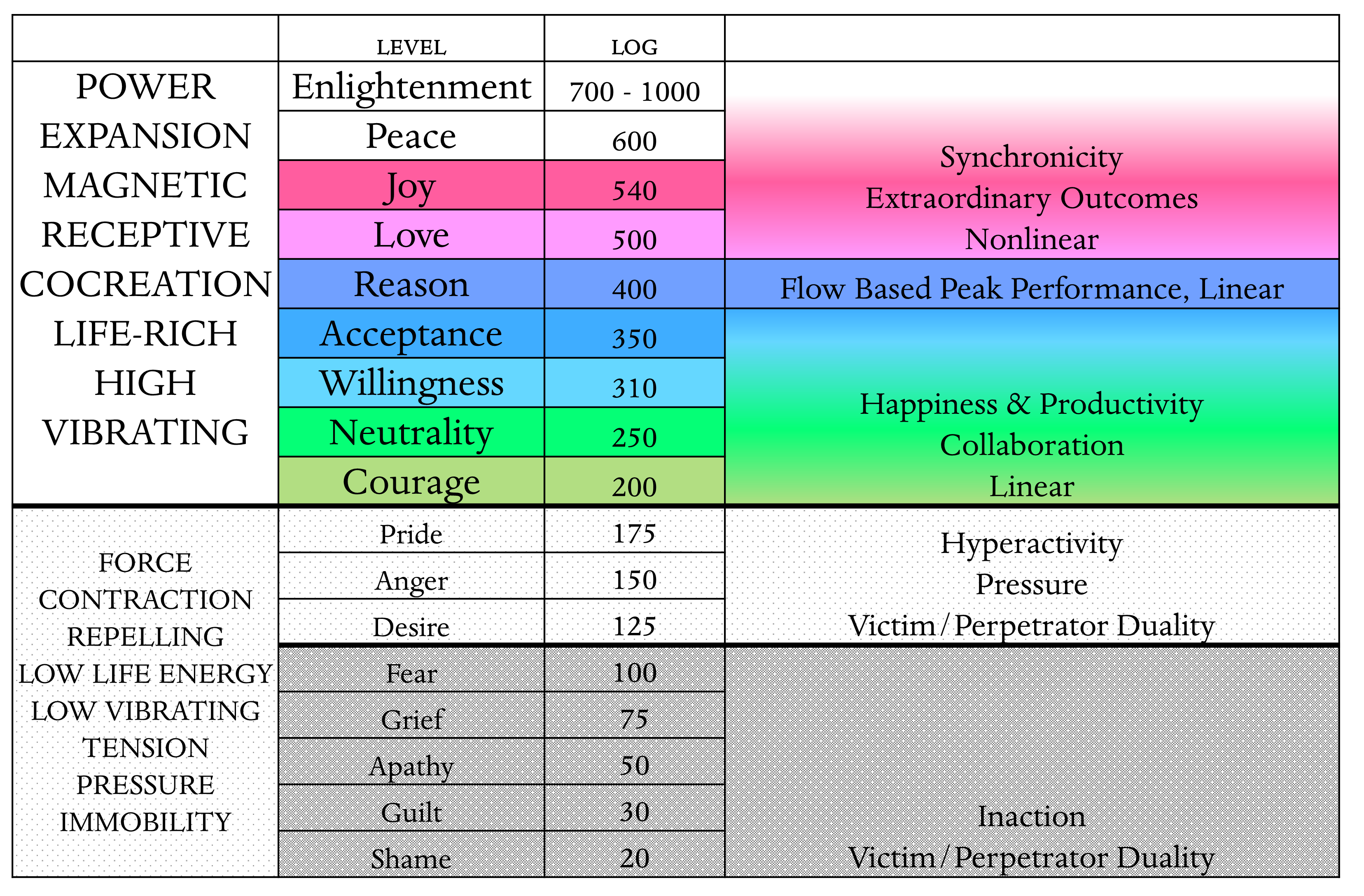 These are the levels of consciousness where you really begin to see, know, feel, and live the incredible impact and effect of your cocreative power.
Calibrating above 200 indicates an energy field that is increasingly magnetic, empowered, and effective.
If you want more coherence and empowerment, emerging and stabilizing in these fields of consciousness will get you there.
Complete and Continue